A blog about my journey through life as a homemaker, wife, homeschooling mother and follower of Christ.
Wednesday, September 26, 2012
Since moving to our new home the boys have started a business.
We live across the road from my grandmother. Her land joins a golf course. The boys have started looking for golf balls in her pasture, washing, bagging, and reselling them.
Start up costs...8.64...for baggies and cleaner
Time involved...about 45 minutes once per week to look for balls
30-45 minutes to wash, sort and bag the balls
Saturday mornings or afternoons in the pasture next to the golf course...
they are happy...I promise...just the sun grins...
initial investment...8.64 and a little time
total profit...56.00
We Are So Proud Of You!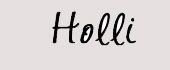 Tuesday, September 25, 2012
The last few weeks we have been moving and adjusting to life in our new home.
We moved at the end of July and wanted plenty of time to get moved in and into a new routine before
we added a new baby to the mix. We were doing great with our new routine and even got about 4 weeks of school finished before we took a break for our newest addition.
Here are the boys on the new front porch...
the boys were excited to have a pond...but I wanted it fenced off before we even moved...
One of my favorite places...the china cabinet with our pictures and nature study finds...I'm not one for fancy china...so this idea fit us perfectly!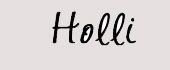 Posted by

Holli
at 12:00 PM
1 comment:
Links to this post


Monday, September 24, 2012
Welcoming Our New Little Man...
Born...September 17, 2012
10:19 P.M.
8lbs 3oz
21 inches long
We...are...in...love...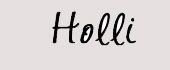 Posted by

Holli
at 12:48 PM
1 comment:
Links to this post